16 Aug 2021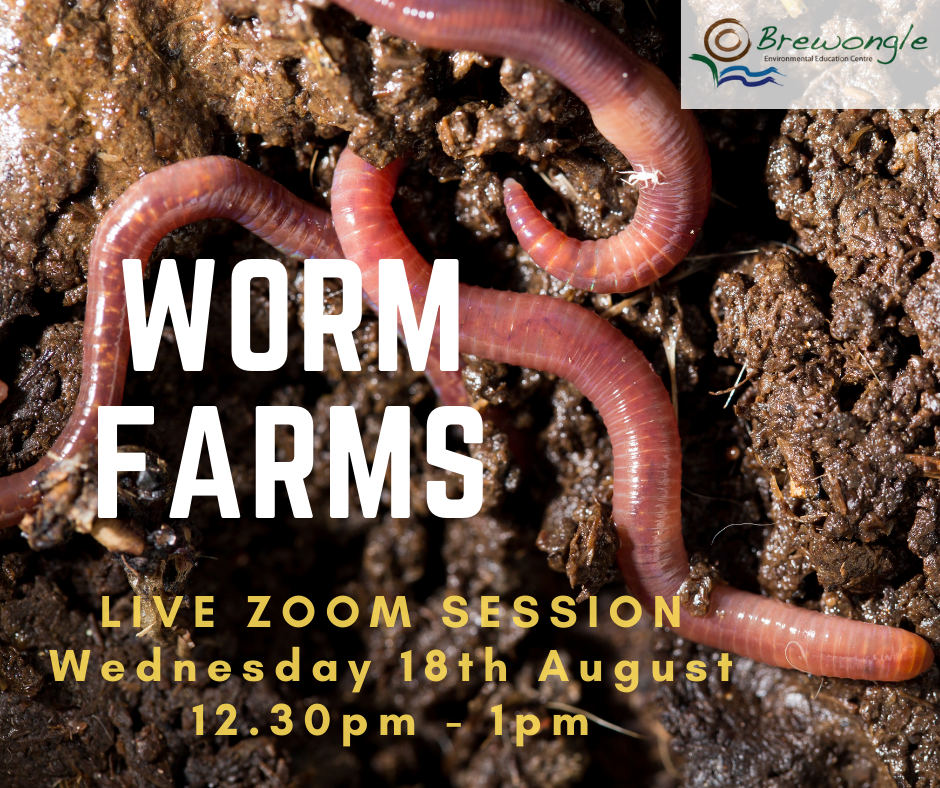 Wednesday 18th August 2021
12:30pm - 1:00pm
Join us for an interactive lesson as we delve into the world of worm farms and composting. How do they work? Can I make one at home? This is a chance for you to learn via a live feed from our expert teachers at Brewongle EEC. This session is suitable for all primary and lower high school students.
If you would like to make a mini worm farm with us during the session you will need the following equipment ready beforehand:
A plastic 1-2litre drink bottle - cut in half (around the middle)
A handful of potting mix or damp soil, shredded paper (or sugar cane mulch), and some shredded lettuce or other green leafy vegetable.
A tray to work out of might be helpful to avoid too much mess.
Some worms! You can add these later - you only need 5-10. Maybe go looking in your garden for worms or they can be purchased from most hardware stores.
Zoom webinar link:
https://nsweducation.zoom.us/j/64277057068?pwd=N1Z2NElZUjVyYytSMTBadklvUDVlUT09

Passcode: 526678​

Worm farm experiment sheet download
We would love to see your worm farms - so please upload photos via this link. Restricted to NSW Department of Education students only and remember to make sure that you are not in the photos.